The 2004/05 season saw 23 individual pointing graduates win 30 Graded contests with 6 horses managing Grade One success.
Beef or Salmon managed to take 2 Grade one contests whilst Missed That made his mark in the Grade 1 Champion bumper at Cheltenham. Both Forget the Past and War of Attrition landed Grade 1 Novice events, the former also took a Grade 2 and a Grade 3 Chase during the season.
There were two National winners, Silver Birch took the Grade 3 Welsh National and Philson Run the Listed Midlands National. It should also be noted that Spot The difference dominate the Class B Cross Country events by winning three during the season.
GRADE 1:- 6
GRADE 2:- 7
GRADE 3:- 6
30 Graded winners; 23 Individual winners.

Knowhere
Persian War Nov Hurdle - Chepstow (Gr2) £17400

Beef or Salmon
James Nicholson Champ.Chse - Down Royal (Gr 1) £60140

Spot Thedifference
Sporting Index Chase - Cheltenham (Cl B) £17400

Celestial Gold
Paddy Power Gold Cup - Cheltenham (Gr 3) £63800

Forget the Past
Irish Field Nov Chase - Punchestown (Gr 3) £17650

Fundamentalist
Independant Nov Chase - Cheltenham (Gr 2) £30250

Best Mate
William Hill Chase - Exeter (Cl B) £37700

Celestial Gold
Hennessy Cognac Gold Cup - Newbury (Gr 3) £69600

Spot thedifference
Sporting Index Chase - Cheltenham (Cl B) £13525

Petertheknot
Barry & Sandra Kelly Mem Hdle - Navan (Gr 2) £32091

Truckers Tavern
Rowland Merick Chase - Wetherby (L) £29750

Cane Brake
Greenmount Nov Chase - Limerick (Gr 2) €24330

Beef or Salmon
Lexus Chase - Leopardstown (Gr 1) €68661

Forget the Past
Ascon/Rohan Nov Chase - Leopardstown (Gr 1) €36443

Silver Birch
Coral Welsh National - Chepstow (Gr 3) £58000

Cloudy Bays
Wilf Dooley Chase - Tramore (L) €19602

Bewleys Berry
River Don Nov Hurdle - Doncaster (Gr 2) £18150

It Takes Time
Totesport Chase - Lingfield (Gr 1) £59500

Lotomore Lad
EBF Nov Chase - Navan (Gr C) €24008

Missed That
Wetherbys Champion Bumper - Cheltenham (Gr 1) £23200

Spot thedifference
Sporting Index Chase - Cheltenham (Cl B) £23200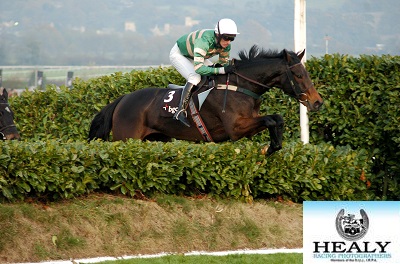 Fota Island
Grand Annual - Cheltenham (Gr 3) £43500

Philson Run
Midlands Grand National - Uttoxeter (L) £58000

Sher Beau
Rathbarry & Glenview Hdle - Fairyhouse (Gr 2) €22161

Cregg House
Topham Chase - Aintree (Cl B) £46400

Inch Pride
Yorkshire Bank Mares Hurdle - Cheltenham (L) £13050

Forget The Past
Ellier Developments Nov Chase - Punchestown (Gr 2) €25393

War Of Attrition
Swordlestown Cup Nov Chase - Punchestown (Gr 1) €43971

Pay It Forward
Nov. Handicap Chase - Punchestown (Gr A) €43971

Fota Island
Red Rum Handicap Chase - Aintree (Gr 3) £40600