The 2005/06 season saw 31 individual pointing graduates win 46 Graded contests with a massive 15 horses managing Grade One success.
Beef or Salmon yet again managed to take 2 Grade one contests which included his second Lexus Chase and his second Hennessy.
Hi Cloy scored in three Grade one contests and Missed That followed up his Grade 1 Champion bumper at Cheltenham win last year with two Grade one and a Grade 2 Novice Chase.
But the highlight of the year had to be War of Attritions win in the Cheltenham Gold Cup, he followed that win with the Grade 1 Guiness Gold Cup at Punchestown and also added a Grade 2 and a Listed Chase to his seasons tally.
GRADE 1:- 15
GRADE 2:- 10
GRADE 3:- 8
46 Graded winners; 31 Individual horses.
Mossbank
Newnham Mulligan Nov Hurdle - Limerick (L) €16159

War Of Attrition
Daily Star Chase - Punchestown (L) €15236

Our Vic
Paddy Power Gold Cup - Cheltenham (Gr 3 ) £62722

Standin Obligation
Lombard Properties Hurdle - Cheltenham (L) £25659

War Of Attrition
Clonmel Oil Chase - Clonmel (Gr 2) €27702

Slim Pickings
Irish Field Nov Chase - Punchestown (Gr 3) €17775

A New Story
Cork National - Cork (Gr C) €20776

Direct Access
Rehersal Chase - Newcastle (L) £33804

Amorini
Bettyville Hcap Chase - Wexford (L) €23085

Willie John Daly
Marathon Chase - Sandown (L) £23877

Kill Devil Hill
Drinmore Novice Chase - Fairyhouse (Gr 1) €41489

American Jennie
Lombardstown Mares Nov Chase - Cork (L) €18468

Hi Cloy
John Durkan Chase - Punchestown (Gr 1) €46099

Travino
Barry & Sandra Kelly Mem Hdle - Navan (Gr 1) €41489

Missed That
Durkan Homes Nov Chase - Leopardstown (Gr 1) €46099

Therealbandit
Rowland Meryick Chase - Wetherby (Gr 3) £29012

Coolnahilla
Tim Duggan Memorial Chase - Limerick (L) €18468

Hi Cloy
Dial a bet Chase - Leopardstown (Gr 1) €32269

Mr Nosie
Future Champion Nov Hurdle - Leopardstown (Gr 2) €23085

Beef Or Salmon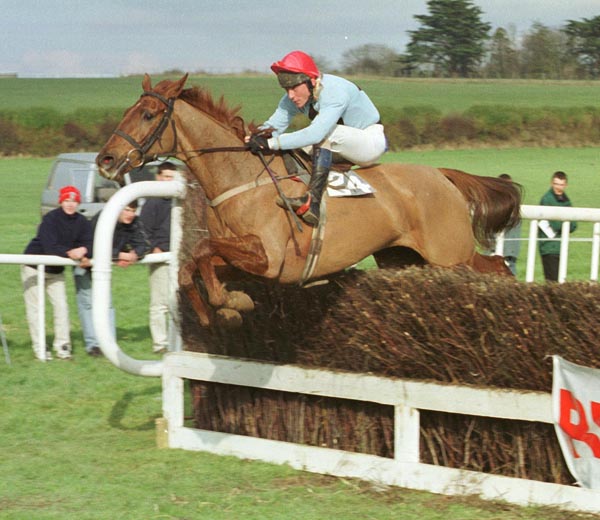 Lexus Chase - Leopardstown (Gr 1) €69148
Southern Vic
Rochon Nov Chase - Leopardstown (Gr 1) €34574

Vic Venturi
Dorans Pride Nov Hurdle - Limerick (Gr 3) €18468

Denman
Challow Novice Chase - Cheltenham (Gr 1) £22808

Kymandjen
Wilf Dooley Chase - Tramore (L) €18468

Eurotrek
Totesport Classic - Warwick (Gr 3) £42765

Southern Vic
Woodlands Park Novice Chase - Naas (Gr 2) €24693

Fota Island
Normans Grove Chase - Fairyhouse (Gr 2) €20203

Dun Doire
Thyestes Hcap Chase - Gowran Park (Gr A) €44827

Missed That
Baileys Arkle Nov Chase - Leopardstown (Gr 1) €35862

Beef Or Salmon
Hennessy Gold Cup - Leopardstown (Gr 1) €72103

Mr Nosie
Deloitte Nov Hurdle - Leopardstown (Gr 1) €44827

Forget The Past
Red Mills Chase - Gowran Park (Gr 2) €22448

Our Vic
Ascot Totesport Chase - Lingfield (Gr 1) £57288

Forget The Past
Bobbyjo Chase - Fairyhouse (Gr) €22448

Philson Run
Eider Chase - Newcastle (Gr A) £46477

Lordofourown
Nas Na Riogh Nov Chase - Naas (Gr 2) €22448

Killaghy Castle
EBF Sunderlands Nov Hurdle - Sandown (Gr 3) €34212

Giolla An Bhaird
EBF Nov Hcap Chase - Naas (Gr C) €23346

Dun Doire
William Hill Trophy Hcap Chase - Cheltenham (Gr 3) £45616

War Of Attrition
Gold Cup - Cheltenham (Gr 1) £228080

American Jennie
EBF Mares Nov Chase - Limerick (Gr 3) €22448

Celestial Gold
Betfair Bowl - Aintree (Gr 2) £85530

Hi Cloy
Melling Chase - Aintree (Gr 1) £85932

Our Vic
Silver Trophy Chase - Cheltenham (Gr 2) £28644

Missed That
Eider Developments Nov Chase - Punchestown (Gr 2) €24693

War Of Attrition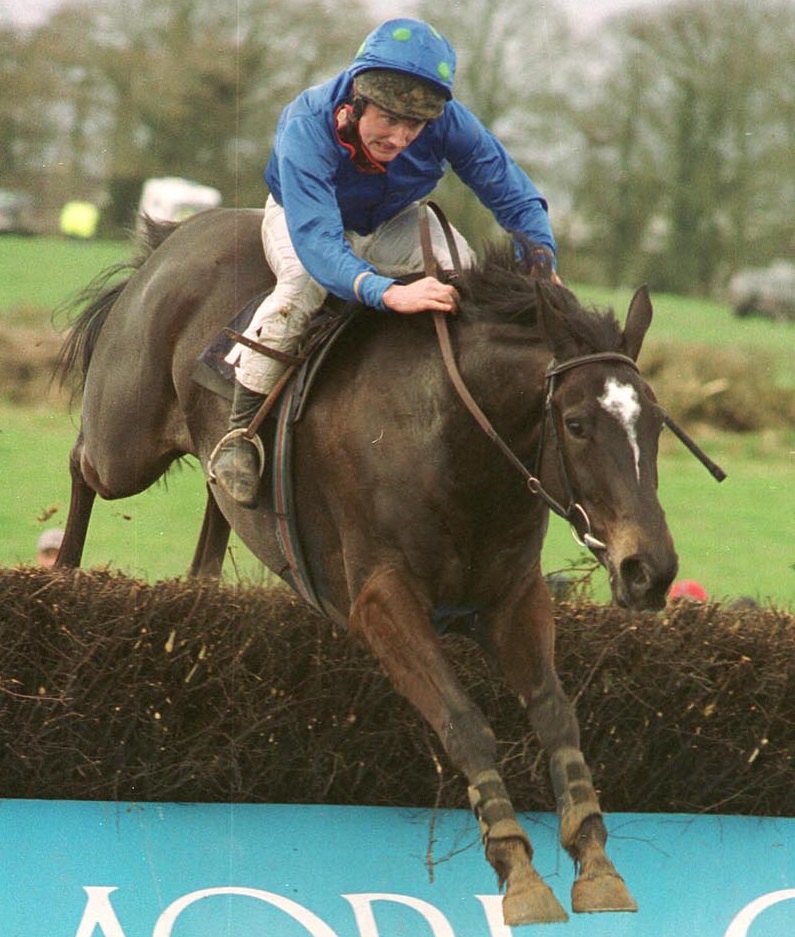 Guiness Gold Cup - Punchestown (Gr 1) €99310