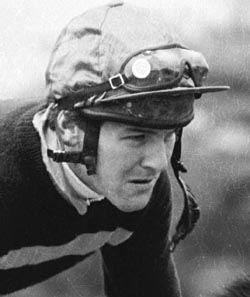 Awards Venue:
West County, Ennis

Champion Rider: E.Bolger (38 winners)

Champion Lady: Lulu Olivefalk, Lillian Doyle, Claire O'Connell, Susan Vance

Champion Novice (Under 21): P. Moloney, A. Fleming, R. Flavin

Northern Champion: I. Buchanan

Southern Champion: T. Lombard

Eastern Champion: A.J. Martin

Western Champion: E. Bolger

Horse of the Year: Dixon Varner

Champion Senior (OVER 33): E. Bolger

Personality of the Year: Tom Costello

Leading Sire: Buckskin



RIDERS TABLE

38 E.Bolger

21 A.J.Martin

20 J.T.McNamara

19 T.Lombard

18 Paul Crowley

17 D.P.Costello

15 E.Gallagher

14 B.Hassett

13 I.Buchanan, P.F.Graffin

11 P.Fenton, C.A.Murphy, D.M.O'Brien, M.Phillips

10 R.J.Patton

9 J.A.Berry, P.Cashman, R.Flavin, N.D.Fehily, A.Fleming, B.R.Hamilton, P.Moloney, K.O'Sullivan

8 W.Ewing

7 A.G.Costello, J.Cullen, E.Fehily, P.M.Kelly, J.A.Quinn

6 L.Lennon, D.Murphy, J.G.Sheehan

5 M.Budds, D.Christie, P.M.Cloke, J.A.Collins, R.Hurley, D.Whelan

4 J.P.Berry, J.P.Brennan, H.F.Cleary, L.J.Gracey, F.M.Hanley, G.J.Harford, C.P.McGivern, J.G.O'Connell,
M.Scanlon

3 A.C.Coyle, D.W.Cullen, D.P.Daly, G.Elliott, N.Geraghty, S.P.Hennessy, R.D.Lee, C.McCarren, B.Moran, M.O'Connor, K.F.O'Donnell, D.O'Meara, W.M.O'Sullivan, J.Quigley, K.Ross, A.Stronge, D.Valentine,
B.Walsh.

2 R.Arthur, J.Baragry, K.Beecher, P.Buchanan, T.N.Cloke, G.Clugston, W.F.Codd, P.J.Colville, M.Cronin,
A.J.Costello, J.P.Dempsey, B.N.Doyle, B.Hallahan, D.Keane, S.J.Mahon, L.D.McBratney, J.P.Molony, G.Mulcaire,
T.J.Nagle, P.O'Keeffe, N.O'Neill, D.Quinn, J.M.Roche, K.M.Roche, A.Ross, J.P.Shaw, N.W.Toal, D.Turner.

1 C.Andrews, T.Angel, J.Barcoe, R.J.Barnwell, P.J.Barrett, J.Boland, D.Boylan, P.J.Burke, T.M.Byrne,
P.Casey, A.G.Cash, B.J.Clohessy, I.Cochrane, P.J.Coleman, P.R.Costello, G.Crowley, C.P.Donnelly,
K.Donohue, B.W.Dougan, Lillian Doyle, D.Duggan, A.D.Evans, M.Fehily, J.J.Gault, S.Hadden, A.Harris,
D.P.Hassett, M.D.Hickey, M.Hogan, T.P.Hyde, M.Kavanagh, J.Keville, F.Kiernan, D.J.Leahy, E.Magee, R.Marrion,
G.Martin, D,McCartan, P.J.McCrickard, S.McGonagle, J.O.McGurgan, G.J.McKeever, W.J.McLernon, R.P.McNally,
A.McNamara, J.P.McNamara, J.P.Meagher, J.Motherway, B.T.Murphy, J.P.Murphy, J.A.Nash, S.O'Callaghan,
Claire O'Connell, C.O'Donovan, E.O'Grady, Lulu Olivefalk, B.O'Sullivan, B.Potts, J.F.Robinson, J.J.Smyth,
K.Taylor, L.J.Temple, Susan Vance, M.J.Walsh, J.Winterbotham, S.L.Wrynn, A.Younghusband.

Some of the newcomers of note to the List (Riders who make their first appearance to the list. In most cases this is their first winners but not all)

P. Buchanan - (Northern Rider. Winner of Joseph O'Reilly on Polaris Flame '01 & nephew of former top point to
point rider and four time northern champion Ian)
P.J. Burke - (Former amateur with Michael Cunningham)
A.G. Cash - (Kildare amateur. Brother of professional Barry)
P.J. Colville - (Tipperary amateur. Based at Ballydoyle)
B.W. Dougan - (Armagh based owner/rider. Joint Master Tynan & Armagh)
N. Geraghty - (Meath farrier. Brother of champion rider Barry & Irish Grand National winning rider Ross)
D.J. Leahy - (Former English based professional)
S. McGonagle - (Meath amateur. Dual champion Novice '98 & '99)
P. Moloney - (Kildare Professional formerly with Christy Roche)
Aongus McNamara - (Former Limerick amateur. Now Huntsman of Limerick Harriers. Won Ladies Cup on
Digacre & brother of multiple champion John Thomas)
J.P. McNamara - (English based professional)
E.J. O'Grady - (Mallow Rider)
D. O'Meara - (English based professional)
J.J. Smyth - (Northern Amateur)
Susan Vance - (Joint Lady Champion '97. Daughter of Fermanagh Huntsman and former point to point rider
W.J. Vance and sister of pointing rider J.S.Vance)


SUMMARY
1997 saw Enda Bolger win his seventh title and in doing so equaled Bill McLernons record 38 winners saw him 17 clear of Tony Martin on 21 for a very easy success.
The ladies title was a little more interesting with a four way tie. Lulu Olivefalk(2nd title), Lillian Doyle(4th title) Claire O'Connell & Susan Vance divided the award as each had ridden one winner apiece.
The Novice event also saw a tie with three riders accepting the honors. Paul Moloney, Alan Fleming and Ron Flavin each rode 9 winners to share the spoils.
Dixon Varner became the Champion Hunter Chaser in the absence of former champion Elegant Lord who missed the season through injury.
In the Champion Hunter Chase Dixon Varner was partnered by a rider who had never ridden a point to point winner. A leading young amateur called Ruby Walsh first displayed his talent over the larger obstacles to steer him home three lengths clear of the Joseph O'Reilly winner Stay In Touch.
Ian Buchanan took the Northern title for the fourth and final time while Tony Martin took his third Eastern title on the trot.
The personality award went to Tom Costello who through buying running and selling top class young horses has done priceless work marketing the sport of pointing.
His Song and Rith Dubh both made big impressions. His Song was successful under Philip Fenton at Liscarroll while Rith Dubh fell at the last when well supported and going best on his only outing under Ron Flavin
Bob Treacy Nicholls Cross were two more that would feature in the coming years that featured in the '97 season.