Courses
Umma House
Track info
County: Westmeath
Soil Type:
Fences per circuit: 5
Fences per 3 mile race:
Direction: Left-Handed
Course Distance:
Elevation Change (Highest to Lowest Point):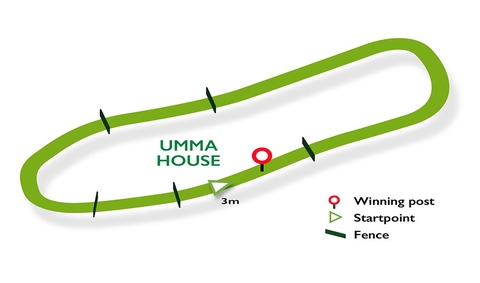 TRACK GUIDE
---
Having staged their annual point-to-point at The Pigeons for over 40 years since 1978, the South Westmeath Hunt move to a brand new track in October 2020 at Umma House.

Situated less than 15km`s south-west of their former long-standing course, the new track is a good galloping track with two long straights.

It is a mile round and will be a nice, fair test for a young horse with a very slight incline to the finish line.

There will be two fences in the home straight with the third past the winning post and the other two fences located in the back straight. It is an all grass left handed track.