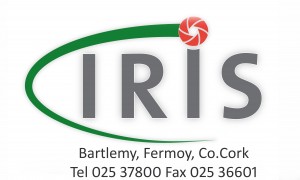 IRIS – Racecourse Integrity Services

Bartlemy, Fermoy, Co. Cork
Tel: 353 25 37800
Email: info@ircis.ie
Web: www.ircis.ie

IRIS – Racecourse Integrity Services

IRIS provide integrity services at all race meetings. We have an extensive archive of footage available for order as DVD's, USB or digital file transfers. Please contact us for more information.
IRIS are now covering Cork & Waterford Point To Points with footage available on USB & DVD including archive footage of Point To Point meetings going back to the early 1980's
Please use the contact form to request DVD's/USB's of recent races or to submit a query.
POINT-TO-POINT


We cover point-to-point races in the Cork and Waterford Circuit.
www.ircis.ie
IRIS - Racecourse Integrity Services
Bartlemy, Fermoy, Co Cork.
025-37800