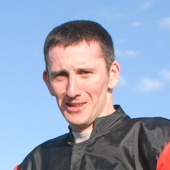 Awards Venue:
Jury's Waterford

Champion Rider: J.T.McNamara (45 winners)

Champion Lady: Liz Doyle

Champion Novice (Under 21): Derek O'Connor

Northern Champion: B.R.Hamilton

Southern Champion: J.T. McNamara

Eastern Champion: J.D. Moore

Western Champion: J.T. McNamara

Horse Of The Year: Sheltering & What Odds

Champion Senior (OVER 33): B.R.Hamilton

Personality of the Year: Jimmy Mangan

Breeders Award: Alex Heskin

Leading Sire Award: Roselier


RIDERS TABLE

45 J.T.McNamara

36 B.Hassett

28 Derek O'Connor

24 B.R.Hamilton

20 G.Elliott

19 D.Murphy

17 E.Gallagher

16 J.T.Carroll, J.D.Moore

15 R.O.Harding

14 P.Buchanan, C.Motherway, D.N.Russell

13 P.Cashman

12 C.J.Sweeney

11 R.M.Moran

10 P.J.Cosgrave, J.J.Dullea, T.M.Peoples, J.G.Sheahan, P.Tobin, D.Whelan

9 J.O.McGrath, M.J.O'Hare, W.G.Rankin

8 J.J.Codd, Liz Doyle

7 W.F.Codd, D.W.Cullen

6 M.Darcy, A.Fitzgerald, J.T.Keeling, T.Lombard, M.J.O'Connor, B.O'Sullivan, A.Stronge

5 J.P.Fortune, Clare MacMahon, R.J.Patton

4 P.Crowley, T.J.Dreaper, M.J.Ferris, A.Fleming, N.Geraghty, L.J.Gracey, R.F.Lavery, R.Loughran, W.J.McCarthy, C.M.Murphy, E.J.O'Grady, W.M.O'Sullivan, R.P.Quinlan, T.P.Young.

3 J.Beamish, L.J.Donnelly, T.Feeney, M.T.Hogan, Liz Lalor, Jennifer Lee, L. Lennon, S.F.Magee, S.McGonagle, A.J.McNamara, D.A.O'Brien, Donal O'Connor, B.D.O'Neill, P.C.O'Neill, R.O'Sullivan, E.F.Power, G.J.Power, R.P.Quinn.

2 J.G.Bennett, J.M.Burke, P.M.Byrne, T.N.Cloke, J.Conheady, A.G.Costello, T.W.Cullen, R.L.Cully, Brea Donnelly, J.D.Dorgan, M.J.Henry, M.D.Hickey, Colleen Letters, A.E.Lynch, P.McAleese, R.M.McDonnell, N.McParlan, P.P.O'Brien, T.J.O'Callaghan, D.F.O'Regan, K.E.Power, K.M.Roche, W.Ross, J.A.Smith, C.J.Swords, B.O.Walsh, R.Widger.

1 C.S.Barry, S.T.Begley, M.A.Cahill, Nina Carberry, P.J.Casey, V.Clifford, C.J.Cosgrave, Michelle Cox, P.R.Costello, C.Cully, F.P.Cunningham, Maria Dagg, A.S.Dobbs, D.M.Duggan, J.D.Dullea, W.M.Evans, W.Ewing, P.Fahey, J.Flavin, E.F.Gallagher, T.Gibney, Maeve Gormley, F.M.Hanley, P.J.Hassett, W.M.Hayes, R.M.Hennessy, K.A.Horgan, D.J.Kelly, G.R.Kenny, Jackie Kidd, J.J.King, D.Lavery, E.Magee, J.A.Maguire, G.Martin, R.McCarthy, S.McCullagh, J.D.McCullough, J.O.McGurgan, N.McKnight, R.M.P.McNally, K.Mockler, J.P.Moloney, S.J.Murphy, K.F.O'Brien, B.T.O'Connell, S.J.O'Donovan, J.S.O'Haire, M.G.Purcell, J.T.Rath, R.P.Rath, J.B.Rice, D.Roche, M.A.Ryan, M.A.Sheehy, J.J.Smyth, D.M.Spillane, J.S.Vance, Caroline Wilson, A.K.Wyse.

Some of the newcomers of note to the List (Riders who make their first appearance to the list. In most cases this is their first winners but not all)

Nina Carberry - (Leading Lady rider, daughter of trainer Tommy and sister of champion Irish rider Paul)
Michelle Cox - (Daughter of former top trainer Bunny (Atone amongst others) and sister of Louth trainer Susanne)
T.J. Dreaper - (Son of Kilsallaghan trainer Jim)
T.J. O'Callaghan - (Son of former champion and Dungourney trainer Timmy)
D.F. O'Regan - (Youghal Conditional)
K.E. Power - (Limerick Amateur son of owner John)
R. Widger - (Former professional. Won a grade one contest at Sandown on Flagship Uberalles)


SUMMARY
The 2002/03 riders title began with a bang with joint reigning champions Davy Russell and John Thomas McNamara both riding four timers on the first weekend at Maralin and Balingarry respectively. With Russell taking over as stable jockey to Ferdy Murphy by the end of the Autumn McNamara duly went on to take his fifth title winning by nine winners on a score of 45 from Brian Hassett who enjoyed his best season to date with 36 winners taking the Western title.
Derek O'Connor emerged as a strong force taking the novice category with 28 winners and made his mark on the track with two Punchestown bumper victories. Others in the Novice category who made an impact were Robbie Moran and Coleman Sweeney.
In the North Brian Hamilton took his first ever award finishing the season on 24 winners which also saw him take the seniors title in his first year being eligible.
J.D.Moore overcame many injuries during the season to take the Eastern title seeing off Peter Buchanan on the final day at Castletown with a double. Colin Motherway was also in the late shake up but had to give best late in the season.
Liz Doyle held off a late season challenge from Clare McMahon to take her third ladies title.
Last years Champion Horse Joe Blake only ran twice due to injury taking a Gowran Hunters Chase under new pilot John Thomas McNamara but was beaten on his debut by Sheltering. Edward O'Grady's gelding won this category this year for the third time but had to share the spoils with The 'Tucker' Geraghty trained What Odds who got the better of Sheltering at Punchestown. What Odds is owned by Mike Futter who is also a part owner of this seasons Grand National winner and former pointer Monty's Pass trained by Jimmy Mangan.
The Personality of the year award went to the trainer of Monty's Pass Jimmy Mangan not only for this victory at Aintree but for his long term service to the sport as both a trainer and a rider.
It was another Golden Year for pointers on the track with Best Mate and Truckers Tavern ensuring a one-two in the Gold Cup. Monty's Pass taking the English National while Timbera was the winner of the Irish equivalent amazingly leading home a clean sweep for Irish Pointers who filled the first six places. Beef Or Salmon gave cause for optimism that more is to come taking both the Hennessy and the Ericcson before falling in the Gold Cup but all in all another successful years pointing.