Handler Jason O'Reilly is enjoying a notable purple patch in recent weeks, with the two mares that he has run this season, both finding their way into the winner's enclosure.
Sofia's Castle had opened her account for the Bandon-based handler at Mainstown 11 months last year, and that six-year-old, who is owned by her breeder John White, kickstarted his season when winning at Tinahely last month, having pulled-up on her re-appearance at Monksgrange.
"The ground was a bit too quick for her at Monksgrange and she is a mare that can need a lot of work and schooling races to sharpen her up," said O'Reilly.
"That run in Monksgrange sharpened her up nicely and I had her away to Dromahane as well before Tinahely, so I knew that she was spot on."
Having defeated Lady Mangan at the Co. Wicklow venue, a horse that has since gone on to take a mares' open at Lisronagh, the form of the race is working out well and O'Reilly is now targeting the Arctic Cosmos mare at another winners' contest.
"She will probably go for another winners' race and then probably go down the route of a mares hunter chase or something like that.
"She would handle the ground being a bit softer but she wouldn't want real winter ground. That is why she didn't end up running at Turtulla. I only stuck in Getawayrooney in case Sofia didn't go, so that actually worked out well."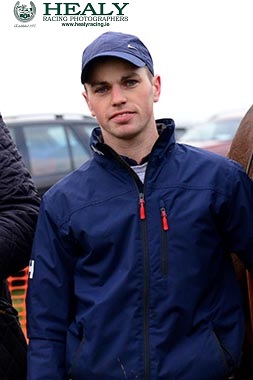 Both horses are for owner-breeders, such an important part of the point-to-point game, with Getawayrooney racing in the colours of her breeder, fellow Corkman Michael O'Neill.
Also a six-year-old, she has enjoyed a particularly profitable two weeks, as she followed up her Curraghmore maiden success when claiming the scalps of a number of notable individuals to win that mares' winner-of-two contest at Turtulla last weekend.
"I pre-trained her before she went into training with Joseph (O'Brien) and actually thought a good bit of her. They were mad about her up above in Joseph's at the start ,but she had a couple of problems with ulcers and things which held her back.
"I treated her for it when she came back down and I have had her since the start of the year.
"We expected her to be bang there on Sunday, the mare that finished third (Lovron Pearl) had a bit of track form, and she was the only one that we were kind of afraid of.
"She ran a great race in the end and never really came off the bridle. Her jumping means a lot, she is like a handicapper to jump and she will probably go for another winners' race too.
"The way that she was going there, she is enjoying her jumping and should get to mares' open in time. She is a mare that we will have a good bit of fun with."
Her two successes have brought his tally to three already the season and a notable strike rate of 50% for the former rider who sent out his first runner in 2014.
"Thank god everything is going very well.
I started off pre-training a couple for John (White) and had Castlewhite for him to train. She had won a point-to-point for Paul Moloney and lucky enough she won two for me after it as well. She was placed in a few mares' open race and since then I have always had a few for him.
"I have had a few pre-trainers but I've always liked to train the point-to-pointers. I ride out in the mornings for James Dullea and would always have a pre-trainer or two for him too. My yard is only a couple of miles down the road from James.
With five horses in training the future looks promising with a four-year-old catching his eye.
"There is a four-year-old by Cragisteel out of an Old Vic mare. He seems like a nice horse and I am really looking forward to him. I might hold off for a five-year-old race, but if he is ready there before Christmas I might give him a run."