Neil Gault
Neil Gault rode his first point-to-point winner on the John Bryson-trained Gonal at Farmaclaffley in Febuary 2015, less than a year after he made his debut aboard his own Puddle Alley at Toomebridge. As well as riding horses trained by himself, Gault has ridden fro his uncle William, Sean Gallagher and Lyle Andrew amongst others in recent seasons.

Stats are generating... Please wait a moment.
It was a red letter day for John McNally who saddled his first winner as a handler in the older maiden for novice riders when Nabraska ran out a ready winner.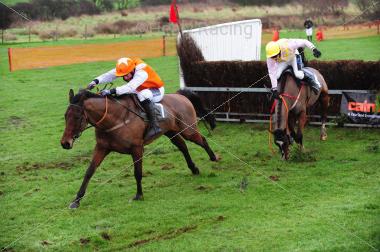 Jamie Codd made a successful return from injury in the Steel Lintels Ireland Ltd. five-year-old geldings' maiden aboard Whatsupwithyou.
Conditions were very tough at Kirkistown on Saturday where Mark O'Hare enjoyed a double on the day.