Jay Archdeacon
Jay Archdeacon rode in his first point-to-point in March 2017 when riding Kitty Russell in the adjacent maiden at Dromahane for his uncle Louis Archdeacon. The Cork native, who had graduated from riding in pony racing, enjoyed his first track success when partnering the Noel Meade-trained Rosgalme to spring a 20/1 surprise victory in a Thurles Bumper in November 2019.
Stats are generating... Please wait a moment.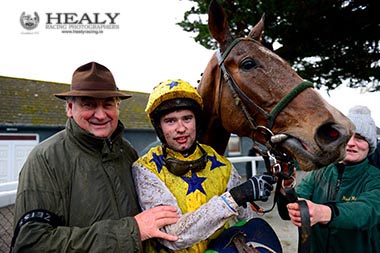 The nephew of well-known point-to-point handler Louis Archdeacon had his first winner at Thurles.